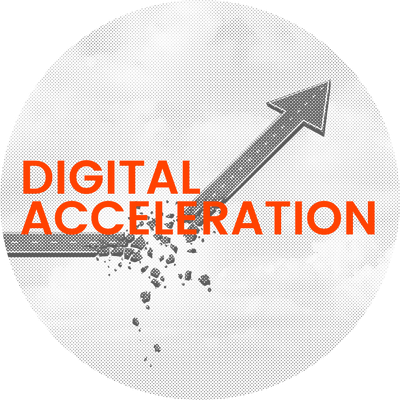 Your journey with techmatch starts with our Digital Acceleration Consultation. Through our process, we help you build a future-forward business model with digital transformation at the core. We focus on building a strategy that will deliver exponential customer value, expand your total addressable market, and provide you with unique competitive advantage.

We start by assessing your current business model and your vision for the future. We evaluate your core assets including the industries you serve, event portfolio, digital presence, people, technology, data, customer journeys, culture and leadership. We focus on understanding your desired outcomes and goals and the current challenges and future opportunities required to achieve them.

We help you build a business model for the future complemented by a technology roadmap and a pilot plan to test, iterate and go-to-market. We believe that pilot plans that are based on agreed-upon outcomes and goals are essential to success and will help you embark on your transformation journey while working on your existing business.