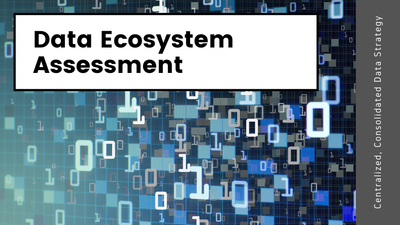 All successful digital transformations are based on a solid foundation of "data transformation." The health, breadth, and depth of your data ecosystem are the primary indicators of future growth and success for an organization in the digitally accelerated age.
In this context, data transformation doesn't just encompass the traditional "extract, transform, load" processes of collecting, cleaning, reformatting, and storing data. It also includes the subsequent analysis and leverage of collected data to inform an organization's decision-making, marketing, operations, events and its high-level digital transformation strategies.
It is accepted that the massive amounts of digital data generated by customer activity represents an incredibly valuable resource if mined effectively. In practice, however, this ever-expanding data asset is underutilized and virtually untapped today.
Without data-driven insights, digital transformation initiatives are flying blind. By contrast, organizations that make good use of data can achieve a range of benefits including deeper customer understanding, improved experiences, re-imagined processes, and new revenue opportunities.
An effective data ecosystem follows best practices regarding quality, hygiene, relationship mapping, organization, consolidation, accessibility and mine-ability of data.